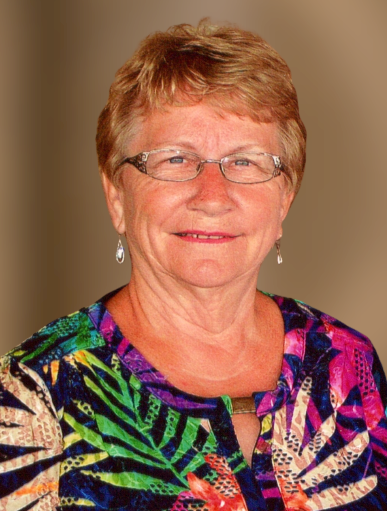 Gladys Pauline Keith
It is with great sadness that the family of Gladys Pauline Keith announce her passing on Thursday, January 5, 2023, at the Sussex Health Centre, Sussex, NB. Born in Cassidy Lake, NB, on December 10, 1947, she was the daughter of the late Kenneth and Joyce (Davidson) Pollock.
Gladys is survived by her loving husband of 55 years, Harold Keith, of Norton, NB; sons: Corey Keith (Sheila) of Sussex Corner, NB, and Darrell Keith (Rebecca) of Belleisle Creek, NB; grandchildren: Devin Keith (Laura), Shanell Scott (Billy), Shannon Keith, Cohen Keith, and Hannah Keith; great-granddaughter, Mckenna Keith; brother, Ernest Pollock (Shirley); and brothers-in-law: Andy Douthwright, Ernest Keith (Georgie), Arnold Keith (Marilyn), and Arthur Keith (Jane); along with many extended family members and friends. In addition to her parents, Gladys was predeceased by her sister, Hazel Douthwright.
Arrangements have been entrusted to Sherwood's Funeral Home and Life Tribute Centre (839-2156), 18 Scovil Road, Norton, NB where a public visitation will take place on Monday, January 9, 2023, from 4:00 to 7:00 PM. Donations in memory of Gladys may be made to Extra Mural – Sussex, Midland Cemetery, or the charity of the donor's choice. Condolences to the family and donations may be made through SherwoodsFuneralHome.com