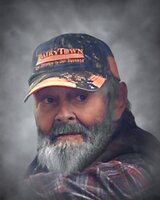 John Allen Robertson
It is with great sadness that the family of John Allen Robertson Sr. announce his passing which occurred on Thursday, November 3, 2022 at the Saint John Regional Hospital, Saint John, New Brunswick. Born in Kars, NB, on April 17, 1950, he was the son of the late Edgar and Muriel (Vail) Robertson.
John was a red seal carpenter and spent his entire career working in the carpentry industry. He enjoyed hunting, fishing, ice fishing and being outdoors but most importantly he loved spending time with his family and friends. John was always willing to help others in the community and will be missed dearly by those around him.
John is survived by his loving wife of 51 years, Linda Robertson (Saunders) of Kars, NB; sons: John Robertson Jr. and his wife Vicky of Hampton, NB, Jamie Robertson of Hartland, NB, and Jason Robertson and his wife Carolyn of Kars, NB; grandchildren: Steven (Paige), Scott (Mariah), Bryan, Mike, Cody (Alyssa) and Gabrielle: great grandson Spencer; brothers: Vincent Robertson (Karen) and Ronald Robertson (Wanda); sisters: Eva Mitravitz (Bill), Helen Kennedy (Donald), Sharon McLean (Edwin), Esther Roach (Steven) and Dianne Sorrey (Blair); brother-in-law Clarence LeBlanc; as well as many nieces and nephews. In addition to his parents, John was predeceased by infant daughter, Susie Lynn; his brother Telmage Robertson; sisters: Elsie LeBlanc and Annie Wilson; and brother-in-law James Wilson.
Arrangements have been entrusted to Sherwood's Funeral Home and Life Tribute Centre (839-2156) 18 Scovil Road, Norton, NB. A Celebration of Life will be held Sunday, November 20th, from 2-5 at the Belleisle Community Centre. Donations in memory of John, may be made to the Belleisle Valley Fire Department or to the charity of the donor's choice. Condolences to the family and donations may be made through SherwoodsFuneralHome.com