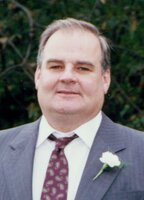 Gary Gene Belyea
It is with great sadness that the family of Gary Gene Belyea announce his passing, which occurred on Wednesday, November 2, 2022 at his home in Cambridge-Narrows, New Brunswick. Born in Narrows, NB, on April 29, 1946, he was a son of the late Cody and Mildred (Akerley) Belyea.
Gary is survived by his loving wife of 54 years, Shirley (Isbill) Belyea; children: Bradley Belyea (Jane) of Kingston, NB, and Sonya Andrews (Len) of Cambridge Narrows, NB; and grandchildren: Cody, Courtney, Rhoan, and Grayson; along with several nephews, nieces, and cousins. In addition to his parents, Gary was predeceased by his brothers, Gerald and Keith; and sisters, Marlene and Shirley.
Gary loved his family, adored his grandchildren, and cherished the family pets. He was truly a man's man, always ready to hunt, fish, head to his camp, or hit the trails on his snowmobiles. You could often find him listening to classic country, whether that be on his "Willie's Roadhouse" station, watching the Grand Ole Opry, or listening to Bob Henry's Jukebox Country show on Sunday night radio. Growing up Gary loved to play hockey and faithfully watched the Stanley Cup playoffs each year, cheering on his Montreal Canadiens. For many years he was an avid member of the United Association of Journeymen and Apprentices of the Plumbing and Pipe Fitting lndustry of the United States and Canada. While Gary loved talking politics he will most fondly be remembered for his great wit and sense of humour, always able to find a way to make people laugh.
Gary's family would like to thank his Extra-Mural nurses and health care team.
Arrangements have been entrusted to Sherwood's Funeral Home and Life Tribute Centre (839-2156) 18 Scovil Road, Norton, NB, where a public visitation will take place on Sunday, November 6, 2022 from 4:00 to 8:00 PM. A funeral service will be held on Monday, November 7, 2022 at 1:00 PM from Midland Baptist Church, 4 Upper Midland Rd, Norton, NB, followed immediately by the interment at Midland Cemetery. Gary's family ask you to feel free to wear a mask at Gary's visitation and funeral service if you prefer.
Donations in memory of Gary, may be made to SPCA, Diabetes Canada, or to the charity of the donor's choice. Condolences to the family and donations may be made through SherwoodsFuneralHome.com