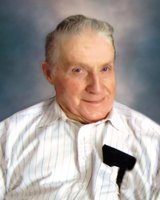 Phillip "Newfie" Farrell
Farrell, Phillip "Newfie" passed on Wednesday, March 3, 2021, at Great Oaks Special Care Home, Wickham, NB. Phil was born in Mount Pearl, NL on August 16, 1932.
He is survived by his son Donald "Donnie" Farrell of Wickham, NB, and was predeceased by his loving wife of 40 years, Audrey Farrell (Reicker). Phil is survived by his brother Joseph Farrell of Mount Pearl, NL; sisters-in-law: Betty Clark of McDonald's Point, NB, Ruth Patton (George) of Quispamsis, NB, Diane Sayler (Ernie) of Arizona, US, Dorothy McDonald (Alvin) of McDonald's Point, NB, and Cathy Upshall (Richard) of Carpenter, NB; brother-in-law Ceylon Reicker of AB; as well as many nieces, nephews and extended family. Phil was predeceased by his brothers-in-law: Bliss, Holly and Don Reicker; and sisters-in-law: Rowena Barnes and Allison Fennell.
Phil was the youngest son of nine boys and one girl. He left Newfoundland at the age of 16 and found work at various jobs, finally making his way to Wickham to work in the Ducey saw mill. He made his home on the Reicker family farm.
He went to work daily with his very best friend, Don Reicker. After Don passed away, Phil continued to be a son and brother to the Reicker family. He was known for his wonderful sense of humour and was a great conversationalist. He loved his nieces and nephews and enjoyed entertaining them with his many stories of his growing up years.
In his hay day, Phil was a great worker and was always a happy one. He was much loved in his community, always helping his neighbour out whether it was to calve out a cow or salt down fish.
Phil was very generous and was always happy to help out with any financial need that was in the community. Through his life he would have cut hundreds of cords of wood and loved working in the woods. In his later years, he turned to cutting fire wood, which he called "Crankity Wood", this was one of his many Newfoundland expressions. He will always be remembered as a very kind man. We are so thankful that his Lord and Saviour decided to take Phil home in a kindly manner in his sleep.
Arrangements have been entrusted to Sherwood's Funeral Home and Life Tribute Centre (506-839-2156), 18 Scovil Road, Norton, NB. Due to Covid-19 restrictions, a private family visitation will be held. Nieces and nephews are invited to celebrate Phil's life with Donnie on Sunday, March 7, 2021 from 2 to 4PM. Interment will take place in the spring at Wickham Cemetery. Donations in memory of Phil may be made to the Central Wickham Baptist Church. Personal condolences to the family, and memorial donations, may be made through: www.sherwoodsfuneralhome.com.