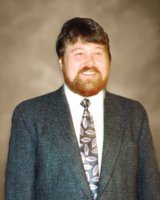 Karl Thomas Sullivan
It is with great sadness that the family of Karl Thomas Sullivan announces his passing which occurred on Sunday, December 6, 2020 at the Saint John Regional Hospital. Born on August 8, 1955 in Saint John, NB, he was the son of the late Herbert and Edith (Biddescome) Sullivan.
Karl worked for more than 35 years at the Saint John Regional Hospital, working in various positions and departments. Some of the hundreds of folks that Karl crossed paths with over the years can recall "Fireball Fridays", and various and sundry other adventures at "The Regional".
While most folks enjoy music, Karl had a deep appreciation for live and recorded music. He was an avid drummer, and spent a number of years assembling a top-notch drum kit. Karl loved stock car racing, and, when he wasn't spending a Sunday afternoon in the stands at the track in Petitcodiac or Geary, he'd be taking in a NASCAR race, or re-watching a war documentary on the History Channel.
In his later years, Karl loved spending his time with his grandchildren - Ashe, Billy, Beecher, Lochlin, Xavier, Avery, and Ainsley - and watching them grow. Karl also grew to enjoy seeing new parts of the country side from the seat of his snowmobile.
Karl is survived by his loving wife Marilyn (McLaughlan) Sullivan of Bloomfield, NB; stepsons: Aaron Perry and his wife Jennie of Fredericton, NB, James Perry and Chrissy of Quispamsis, NB and Jason Perry and his wife Traci of Harpers Ferry, West Virginia; brother Eric Sullivan of Saint John, NB; seven grandchildren; as well as several nieces and nephews. In addition to his parents, Karl was predeceased by his father-in-law Andrew McLaughlan; and mother-in-law Elizabeth McLaughlan.
Arrangements have been entrusted to Sherwood's Funeral Home and Life Tribute Centre (506-839-2156), 18 Scovil Road, Norton, NB, and due to COVID-19 restrictions, private services will be held. However, you may view Karl's funeral service through the following link:
https://livestream.com/accounts/21498226/events/9443326
Memorial donations in memory of Karl may be made the Canadian Diabetes Association, War Amps New Brunswick or to the charity of the donor's choice. Personal condolences to the family and donations may be made through: www.sherwoodsfuneralhome.com